GENERAL NEWS / 02-01-2019
2019 CALENDAR OF GRUPO ARANIA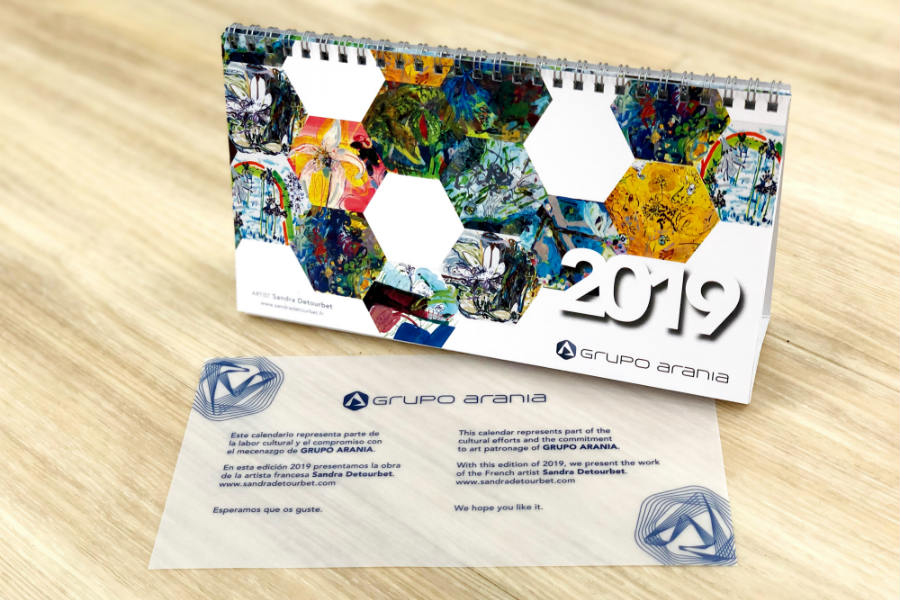 Sandra Detourbet, featured artist for the 2019 calendar of Grupo Arania.
This calendar represents part of the cultural efforts and the commitment to art patronage of GRUPO ARANIA.
With this edition of 2019, we present the work of the French artist Sandra Detourbet.
A new year in which we will continue to bet on human capital and cutting-edge technology. We will also work to keep growing while ensuring added-value solutions.
We hope you like it.