GENERAL NEWS / 07-02-2023
ANA GUINEA, GRUPO ARANIA'S DIRECTOR OF SUSTAINABILITY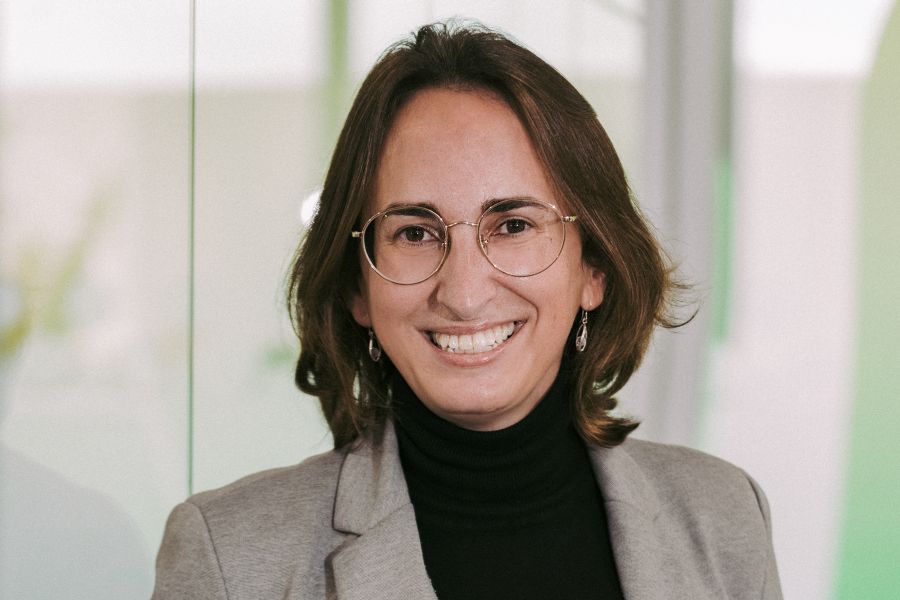 In line with its commitment to being at the forefront and to economic-social challenges, Grupo Arania has appointed Ana Guinea Moraza as Director of Sustainability. At the end of last year, the company created a specific department and committee focused on sustainability with the aim of furthering its transformation towards having a sustainable business model in all the sectors in which it operates.
The desired outcomes from creating the sustainability department and forming the committee are, among others, to define the objectives of the Global Sustainability Plan, assess and implement strategic decisions related to the plan, allocate resources to further develop it, lead the organisation's transformation and assess progress made on this.
Ana Guinea Moraza takes on the role of being Grupo Arania's first Director of Sustainability. However, Ana is perfectly aware of the group's values and corporate philosophy as, until now, she has managed the Commercial Supply Chain in Aratubo, a group company in which she has worked for over 18 years. Her professional career warrants her leading an area that must tackle major structural challenges in terms of business models, social responsibility and environmental commitment. "It is a challenge that is as exciting as it is complex and necessary. Leading a key department with so many economic, environmental and social implications is enormously motivating", says Grupo Arania's new Director of Sustainability.
About Grupo Arania:
Grupo Arania is one of the European leaders in the area of steel transformation. With more than 80 years of experience and 404,000 tonnes of steel processed annually, its ongoing commitment to cutting-edge technology has made it one of the greatest examples of the sector and consolidated its presence in big international markets, operating in more than 65 countries with export ratios of 80%. The group comprises four brands: Arania, Aratubo, AR Racking and AR Shelving. GRUPO ARANIA sees its human capital as its main engine for growth, with a firm commitment to inclusiveness, equality and the empowerment of people.