GENERAL NEWS / 14-12-2017
AR RACKING INSTALLS 20,000 M2 OF WAREHOUSE FOR ATA LOGISTIQUE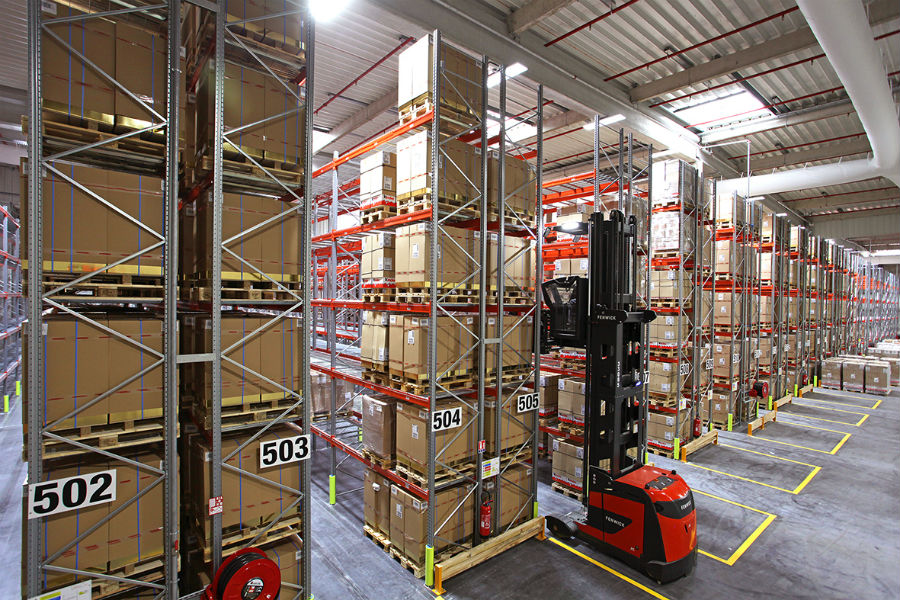 AR Racking installs 20,000 m2 of warehouse for ATA Logistique in Heudebouville, France.
Logistics company ATA Distribution has relied on AR Racking, an industrial storage specialist, for the installation of an industrial pallet storage system at its headquarters in Heudebouville, department 27) south of the Ecoparc II, in France.
The storage, ordering and packaging company, which receives, controls and stores products from its ATA Distribution customers, has completed the construction of its facilities last March.
The AR Racking project in this new warehouse is characterized by the number of pallets that can be stored: up to 25,000 in a warehouse area of more than 21,000 m2 dedicated to storage, order preparation and product packaging.
The storage solution installed by AR Racking for the French logistic operator is an Adjustable pallet Racking system, a very versatile system given its adaptability to any type of unit load or forklift truck and selective, as it allows immediate access to all unit loads and/or references stored.
For Xavier Belhache, CEO of ATA Distribution, "this installation has allowed us to adapt the warehouse to the needs and requirements of each of our customers and is helping us to become a key logistics center in our region offering more responsiveness, flexibility and versatility".
For his part, David Bollé, AR Racking's key account manager in France notes that "although AR Racking's French branch is young, in AR we already have a background of many years working with a wide network of distributors that has allowed us to know the needs of the French companies and offer a tailor-made service, like the one recently installed for ATA Logistique".
AR Racking is part of the Arania Group, an industrial group of companies with a long experience in a multi-sectorial activity which has revolved around steel processing for more than 75 years.