GENERAL NEWS / 01-12-2017
AR RACKING, NEW WAREHOUSE FOR VIDAL CANDIES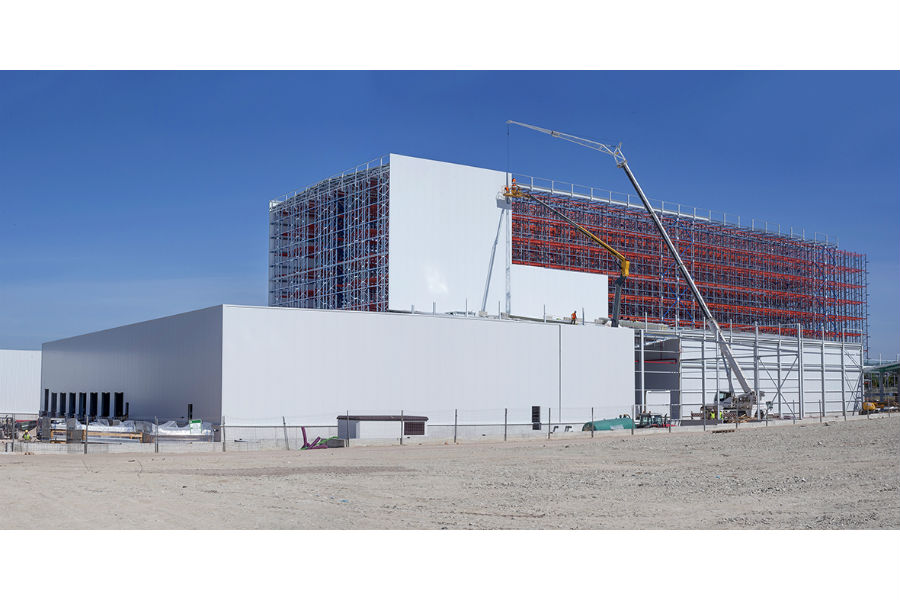 AR Racking, new Viastore SYSTEMS warehouse for Vidal Candies in Cieza, Murcia.
Vidal Candies has built a new logistics center in Cieza, Murcia, with the aim of combining all its logistic operations for storage and order preparation of products destined to its different distribution channels. The intralogistics company Viastore Systems has designed the storage system automation for this logistics center and has relied on AR Racking for the design and installation of the entire storage system installed.
In this new logistics center in Murcia, AR Racking has installed two storage systems. On one hand, it has installed a Clad Rack system of self-supporting shelves with double-depth stacker crane, an automatic system that uses robotic equipment for the handling of loads. The 4 double-depth corridors, 32 meters high and 124m long x 32m wide, provide a storage space of 16,448 positions.
On the other hand AR has installed a Mini Load automatic storage system, an optimal solution for the storage of light and small loads with high rotation of references, as it is the case for Vidal Candies products. The two single-depth corridors, 9m high and 56.5m long x 8,5m wide provide 3,328 positions. It is a high density system that reduces working aisles and maximizes footprint and height, making possible a reduction in response times increasing the productivity, one of the objectives set by the company.
These automated storage systems, along with innovative order preparation technologies, the automation system and the control and management software developed by Viastore Systems, will mean a qualitative leap forward and an entry into the Logistics 4.0 environment by Vidal Candies. The company is already a reference in the confectionery sector in Europe for being a pioneer in the application of new technologies, with a large presence outside our borders exporting to more than 80 countries.
According to Xabier Rica, AR Racking's commercial manager for this project, "the combination of the Clad Rack shelving system and the Mini-Load storage system provides a perfect combination to carry out all the logistic operations required by Vidal Candies, which has thousands of references of light and small products and that must prepare orders for all its distribution channels that are also growing more and more as it is a company in full expansion."
César Briones, Managing Director of Viastore Systems, added that
"we are very proud of the work carried out together with AR Racking and with the constant collaboration of the management of Vidal Candies. This three-way work has allowed us a turn-key solution for the automation of the logistics center, which in a 4.0 environment will be automatically linked to the various factories. "