GENERAL NEWS / 02-10-2017
ARATUBO EXPANDS ITS FACILITIES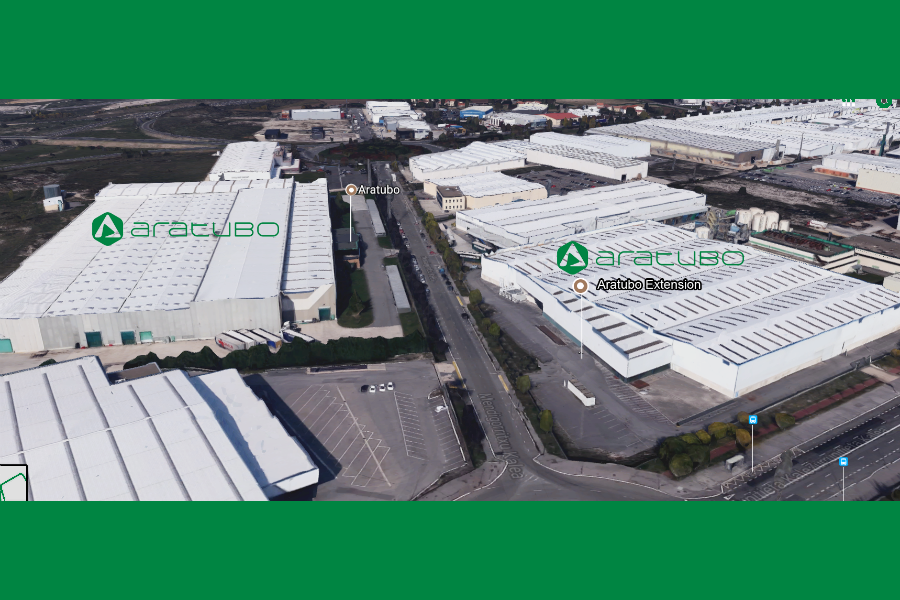 Aratubo increases its existing installations by 14.000 m² in Júndiz.
Aratubo has a brand new production plant, adjacent to its previous facilities in the Júndiz industrial estate (Vitoria-Gasteiz). The existing facilities of 28.000 m², have been increased by 14.000 m², enabling the company to increase its warehousing capacity and produce over 100.000 t per annum.
The new building, which has housed a manufacturing line since early 2017, will have a further line added in June 2018. All of this demonstrates the major step forward that Aratubo is taking by extending its range of precision steel tubes, increasing their lines to a new maximum of 88.9 mm in diameter and with a thickness of 5 mm.
This investment confirms the commitment to improvement and quality that Aratubo has always offered its customers, and reflects its continuing objective to being a clear point of reference in its field, catering to the most demanding requirements of the market.