GENERAL NEWS / 24-12-2021
FROM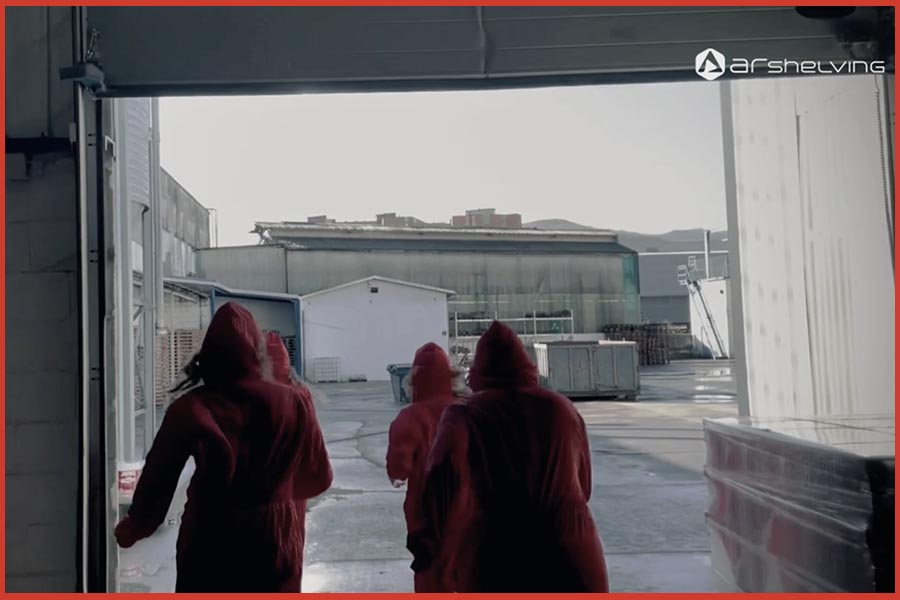 Christmas is almost here and once again, AR Shelving wants to wish you happy holidays!
And what better way to do it than introducing you to " Steel Heits", based on the popular series "Money Heist".
At AR Shelving we are focused on improving people's lives by helping to create tidy spaces, and today we show you our master plan to turn this complicated 2021 upside down. A brave team, led by The Professor, have set themselves a difficult challenge: to manufacture 3 million metal shelves to reach every home in the world. Will they achieve their goal?

We are looking forward to the arrival of 2022 with new objectives and great goals, it's all or nothing!