GENERAL NEWS / 04-09-2023
GLOBAL DIY SUMMIT BERLIN 2023, MORE SUSTAINABLE THAN EVER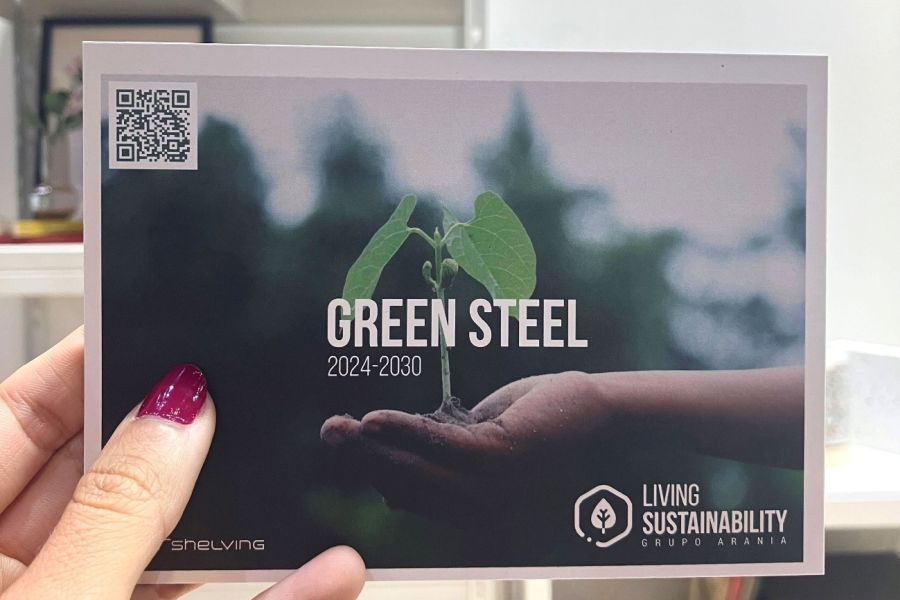 The 9th edition of the Global DIY Summit, the congress of the international DIY industry, took place in Berlin on the 14th of June.
More than 1,000 delegates from 55 different countries, among which the most important retailers in the sector were represented, as well as some of the most recognized manufacturer brands attended the congress.
Among them, AR Shelving, as a platinum sponsor of the event for 7 years. It is undoubtedly the perfect network to achieve strategic alliances between retailers and exchange views on current and future developments within the global market.
As in previous years, there were exceptional presentations, in which sustainability, home improvement and the current state of the global economy were some of the main topics. With some concern, the situation of the market was presented as quite complicated since there was a drop in sales exceeding forecasts, in some cases exceeding 10% like in April and May.
In AR Shelving, we are in a privileged position looking towards the future. A more sustainable future in which the green steel will be our main ally, becoming part of an innovative concept of sustainable shelves: "Green AR Shelving", with which we will achieve a 45% reduction in emissions within the total product by 2025 and almost 70% by 2033.
Next year, the Global DIY-Summit will take place from 11-13 June in Rome, and 68% of this year's attendees have already confirmed their attendance. We will be there, as ever, to introduce our future innovations. They cannot be yet revealed, but what we know for sure is that they will be disruptive, as always, and that they will leave no-one indifferent. Not to mention that, as leaders in sustainability, we will keep our commitment towards a more sustainable future.