GENERAL NEWS / 28-02-2022
AR SHELVING. CURRENT SITUATION IN THE DIY SECTOR (PART 3)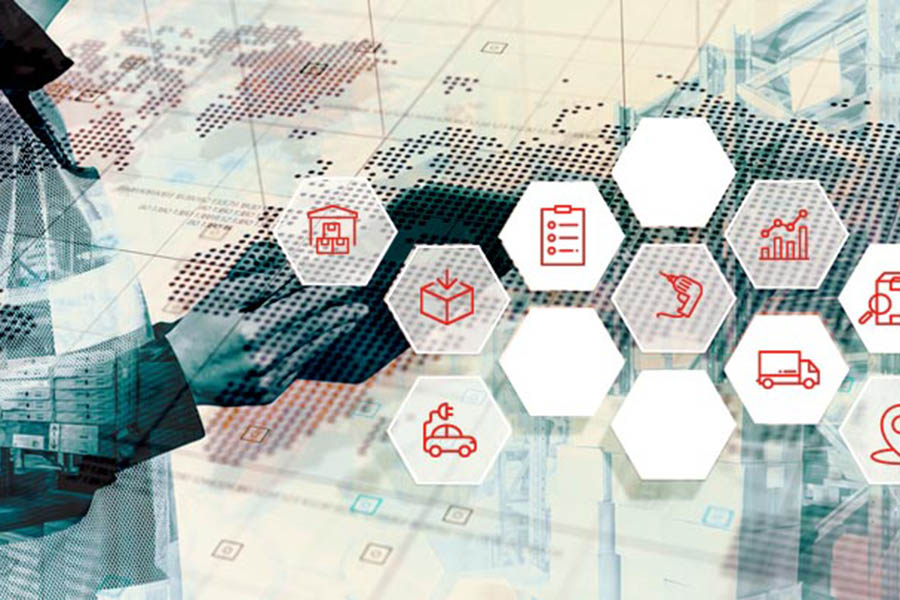 This year 2022, which has just begun, looks to be a year of great uncertainty.
In order to understand what the general situation is, and which aspects may be key for its development, we have asked our Commercial Director for his opinion.
Hello Iñaki, what is the general situation of the DIY sector, and in what situation is AR Shelving to face the 2022 financial year?
The DIY and home improvement sector is still a growing industry with great expectations for the future.
I would like to support this statement with some data taken from the study "Global Home Improvement Report 2021" about the main DIY markets, published last September by Hima, in collaboration with AFEB:
In 2020, despite the impact of COVID-19, the DIY sector reached a €701.000 million turnover, growing by 13.8% compared to 2019. All this against a backdrop of a -1.4% decline in global GDP.
North America and Europe together account for around 88% of this market (61% and 27% respectively), although their total population represents only 16% of the world's population.
The USA had the highest average DIY spending per capita in 2020 with €1,163. This is 19.65% higher than in 2019.
About 82.5% of the global DIY market is concentrated in just 8 countries: USA, Germany, Japan, Canada, UK, France, Australia and Italy.
The top 10 worldwide retailers are: Home Depot (USA), Lowe's (USA), Adeo (France), Kingfisher (UK), Menards (USA), Bunnings (Australia), Ace Hardware (USA), OBI, Bauhaus (Germany) and Sodimac (Chile).
From this study, we can highlight the following conclusions in strategic terms:
Firstly, the DIY or home improvement sector is a high-growth and high-investment sector in an increasingly uncertain global environment.
Some of the future trends, such as teleworking and cocooning ("home enhancement"), encourage our customers to invest more and more in home improvement products.
Secondly, despite AR Shelving's great diversification in terms of distributors and markets, our sales are 80% focused on the European continent.
However, the largest potential market in the world is in the USA. Both the total volume of the market and its added value mean that our company's development potential for the coming years is still very large.
Therefore, the sector context gives us a lot of opportunities for AR Shelving to continue growing and consolidating its business model.
On the other hand, AR Shelving's particular position within this sector is unbeatable: Last year we created our American subsidiary: "AR USA", and from June onwards, our colleague Ales Cantera will move there to lead the development project in that market.
On the other hand, I am proud to say that AR Shelving works closely with 6 of the 10 most important retail chains in the world highlighted in the mentioned study.
Finally, I would like to strike a note of caution regarding this analysis. The study that we have just seen reflects data from 2020, a year that undoubtedly saw very favourable investment in households, in the face of the lack of mobility caused by the pandemic. However, this favourable growth trend has been negatively affected in recent months.
Could you give us a little more information about how demand is changing?
Absolutely: Throughout 2020 and much of 2021, AR Shelving saw its regular dealer demand increase by more than 20%.
We understand that this "aggregate" demand, largely caused by the large amount of time our customers have spent in their homes, will sooner or later tend to stabilise.
To make a good analysis of the situation, there is nothing better than looking at data.
One example is the evolution of the turnover of the world's largest DIY chain: HOME DEPOT:
The table below shows the variation in turnover per quarter compared to the previous year.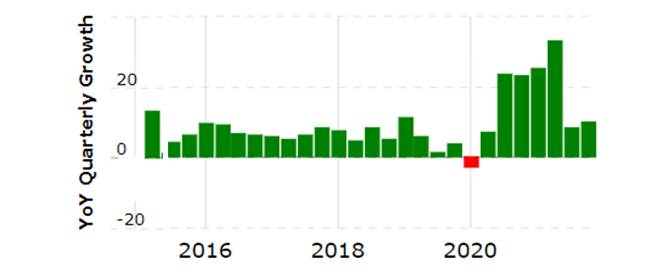 We can see how Home Depot has not stopped growing for a single quarter since the outbreak of the pandemic in March 2020. Year-on-year growth has easily exceeded 20% (rising to 32% in the second quarter of 2021).
However, the last two quarters of 2021 show a clear slowdown in demand, which, although in the US is still close to double-digit growth, in some European countries it is already completely stagnant.
And what is the key to this slowdown?
There are many variables that can affect the final demand for product. We had already predicted that the exit from the pandemic would lead to an increase in travel and leisure spending, which in the past few months has been very limited.
However, the pandemic has been extended with the sixth wave of the new Omicron variant, and unlike in previous waves, demand has slowed.
This is mainly due to a new variable which is certainly the one we should pay more attention to: INFLATION.
One of the main causes of the stagnation of demand is the high inflation that DIY products have suffered in recent months.
AR Shelving's 2 main production inputs: steel and wood, have seen their costs double over the past year.
This has led to an average increase in the consumer price (RRP) of our products of around 30%.
To this we must add the high general inflation rates, which are already affecting the largest economies in our target markets:
In the USA December inflation was over 7%, in Spain 6%, and in major Euro zone markets: Great Britain or Germany, 5%.
We must not forget that inflation is very negative for consumption, as well as regressive: the available income of most workers is reduced, and with it their purchasing power.
What is the price forecast for the coming months?
The evolution of prices for the coming year is very uncertain, although in the short term there are no indicators that suggest a drop in prices.
The steel market is currently very limited in supply, which means that prices will remain stable, despite the slowdown that the automotive sector has been experiencing since the end of 2021. On the other hand, the wood market is clearly insufficient to meet the demand, and the main suppliers are threatening further price increases.
In my opinion we must get used to a high price environment in the long term, with small market adjustments.
As a conclusion to all the above, in the coming months we should expect a drop in unit sales, although the large increase in costs and prices over the past year will ensure a steady growth in turnover. In other words, we will sell fewer units than in 2021, but at a higher average price.
Are there any additional key factors that we should pay attention to this year?
We should certainly keep a close eye on how the following variables evolve:
Interest rates and economic incentives:
I would like to highlight 2 covers of "The Economist", less than 2 years apart:
JUL 2020 JAN 2022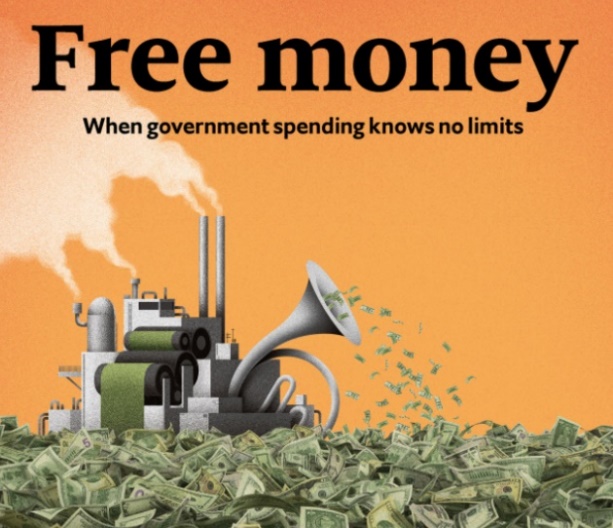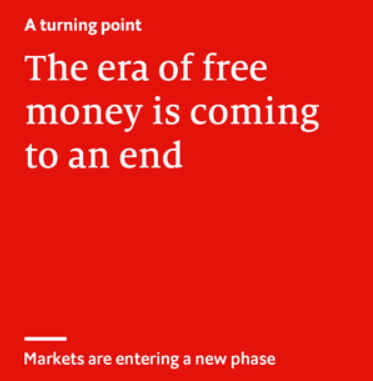 The FED (US Federal Reserve) has already warned that it will raise rates up to three times in 2022 to slow inflation and will also cut its monthly stimulation programme by 30 billion dollars, twice as much as planned. Goodbye to economic incentives.
It remains to be seen what the European Central Bank will do. So far it has been reluctant to cut back, claiming that inflation was temporary. The persistence of inflation will force it to act, and possibly soon.
Let us not forget that a rise in interest rates, coupled with a withdrawal of economic stimulation, could be the final blow to an economic slowdown.
Energy crisis:
Energy prices in Europe are at record highs.
Not only households, but also the production costs of many sectors of activity have been seriously affected.
Political tension in Ukraine:
This point has great repercussions on the previous one, among many others. And it is undoubtedly one of the most relevant news items of the year.
Let us hope that the situation returns to normal, and diplomacy prevails.
Finally, I would like to send a message of optimism. The current market situation is probably the most uncertain we have ever known. There are many variables that threaten the economic recovery and make decision making increasingly complex.
However, AR Shelving is in a privileged position to face these challenges: We have a highly talented, experienced and committed team, we have one of the best distribution networks in the sector, it is very diversified and global (more than 40 countries). We have the best catalogue in the market, which in the coming months will also be increased with the launch of 4 new product ranges. And finally, we have the strength and support of a great organisation: Arania Group.