GENERAL NEWS / 13-04-2018
LOGISTICS OPERATOR TEXTON RELIES ON AR RACKING SOLUTIONS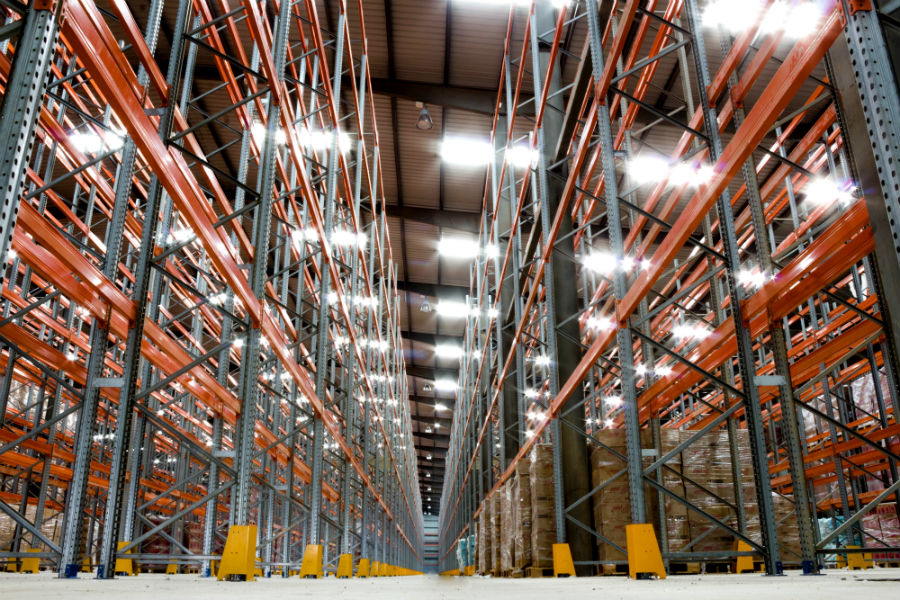 Logistics operator TEXTON relies on AR Racking solutions for its Khmiss El Khechna warehouse.
The Algerian logistics company TEXTON opened its new warehouse.
Adel ABDELLI - CEO of TEXTON, a platform specialist in industrial shelving systems- has been in charge of the project to expand the warehouse of this logistics company in Khmiss El Khechna, 30 km away of Algiers, one of the main industrial zones of the Algerian capital.
A large variety of products are stored in the warehouse, for this reason AR Racking has designed and installed an Adjustable pallet racking (AR PAL) system. The system is highly versatile, given its adaptability to any type of unit load or for MHE selected, as it allows immediate access to all unit loads stored in TEXTON's warehouse. This versatility of the system installed by AR Racking adapts to the logistic requirements of the company.
This installation gave the logistic operator a capacity of 18,500 pallets of 800 kilos over 5 and 6 levels, utilizing space effectively.
For Adel ABDELLI, CEO of TEXTON : "with this complex project we have provided a large storage space for a company in the very demanding Logistics arena. The support and engineering provided by AR Racking, specially by Mr. Farnier was key for us. We are pleased to see today, that we offer a reliable and functional logistics platform".
For his part, François Farnier, AR Racking's commercial director for French-speaking countries says: "it is always a challenge for us to do the installation of a storage system in a logistics company in a new country, where precisely the main value of the company is, largely, its storage capacity. We relied on our local representative BEN REDOUANE to carry out this installation and its follow-up ".
This project is the largest in North Africa by AR Racking and is a landmark for the company. AR Racking is part of the Arania Group, an industrial group of companies with a long experience in a multi-sectorial activity which has revolved around steel processing for more than 75 years.