GENERAL NEWS / 31-03-2016
NEW EBNER BELL TYPE ANNEALING FURNACES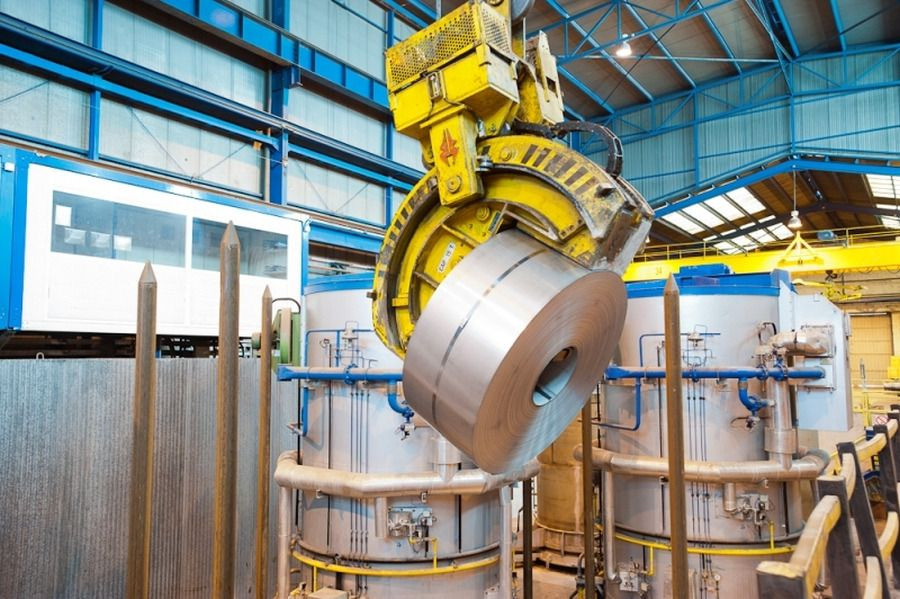 ARANIA takes out under contract new Ebner bell type annealing furnaces
ARANIA has executed a contract with the Austrian manufacturer, Ebner Industrieofenbau GmbH, for the supply and installation of bell type annealing furnaces for cold-rolled steel strip coil in 100% hydrogen atmosphere.
The supply includes 6 Hicon/H2 work bases with interior covers and valve brackets, 4 gas-fired heating bells, 3 air/water cooling bells, common facilities and a process control system electrical equipment.
These furnaces support coils with a maximum exterior diameter of up to 2,000 mm and weighing up to 17 t. The maximum stack height is 4,000 mm.
ARANIA will also install a new four-high rolling mill, expanding its actual product portfolio, and focusing on high strength alloys, low alloys, high carbon content alloys and high thickness materials.
Both expansions are expected to be operational in the second half of 2016.
With this investment ARANIA overhauls existing equipment, updates standards and extends its product portfolio, strengthening its market position as a producer of high-grade steels bands in Europe.