GENERAL NEWS / 01-10-2018
PASSION FOR NATURE, COMMITMENT AND TEAMWORK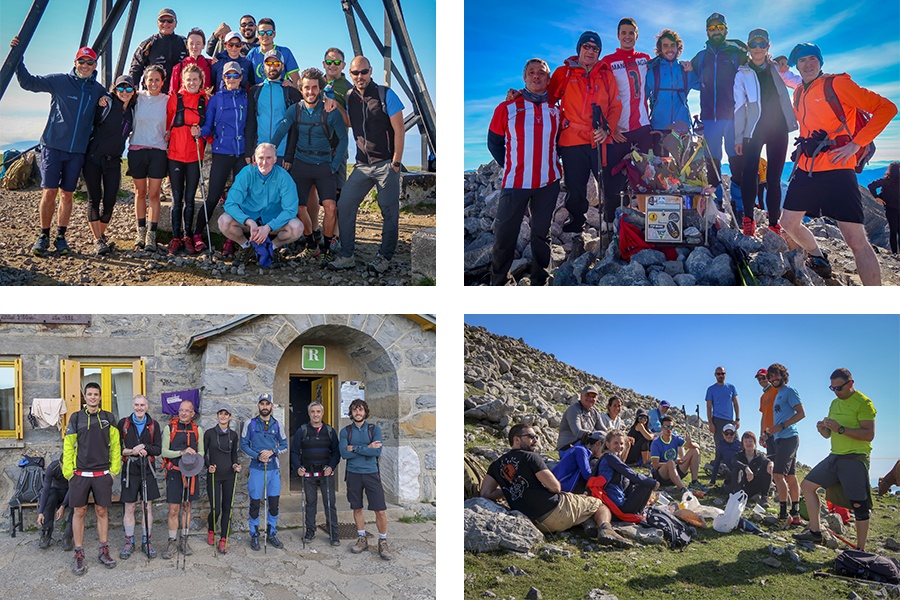 "If you want to go fast, go alone. If you want to go far, go together."
It is this month when the mountain is at its most attractive best, the experienced mountaineers of our teams have taken beginners to the top to enjoy with them the passion for nature, commitment and teamwork.
PYRENEAN ADVENTURE
21 September was the date that a few of our colleagues had flagged in red on their calendars following the challenge proposed by our manager, Enrique Rey Baltar. An adventure which took us to the Ordesa and Monte Perdido National Park in its centennial anniversary.
Two intense days, full of beautiful and hilarious anecdotes, great companionship which culminated at 3,355 m at the summit of the mythical Monte Perdido.
ANNUAL CLIMB TO THE CROSS
The annual climb to the "ceiling" of Biscay, to the Cross of Gorbea which has already become a tradition. On a splendid day 21 September we made the pilgrimage to our particular Mecca in which we did not forego the well-deserved "hamaiketako" (in Basque, literally "that of 11 0'clock or elevenses": appetiser or snack).