GENERAL NEWS / 09-11-2021
WAITROSE EXPANDS WAREHOUSE IN MILTON KEYNES WITH AR RACKING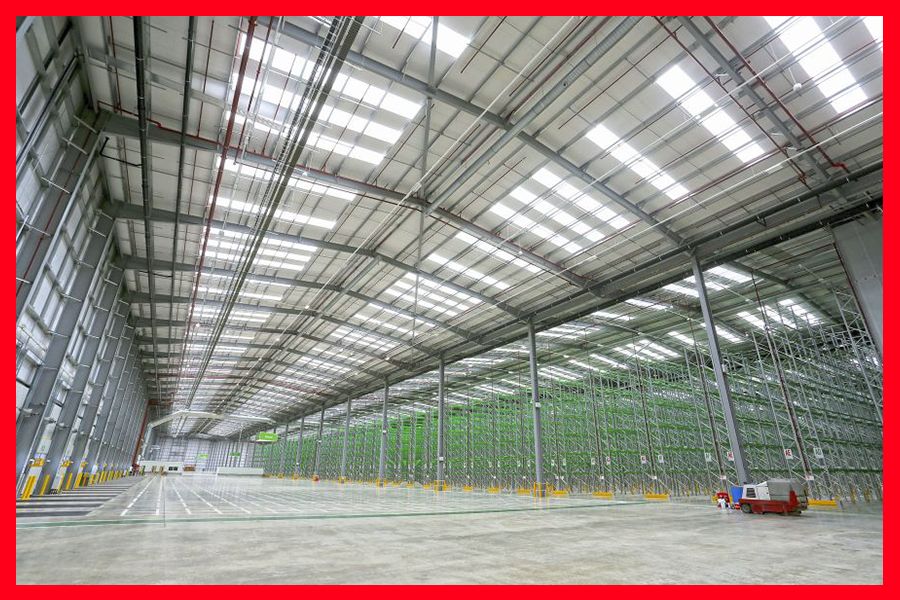 Waitrose & Partners, a British supermarket brand founded in 1904, is part of the John Lewis Partnership, the largest example of an employee-owned company in the UK with over 80,000 members.
AR Racking has installed an adjustable pallet racking system at the Waitrose warehouse extension in Milton Keynes, for whom it has worked on previous occasions.
Waitrose now has extra storage capacity for 13,604 UK pallets thanks to AR Racking's industrial racking.
The renowned supermarket chain brand Waitrose & Partners has increased its storage capacity with the extension of its facilities in Magna Park (Milton Keynes, UK) to consolidate its position as a leader in its sector in the British market. To do so, it has relied on AR Racking, a European benchmark in storage systems.
The new extension consists of an intralogistics solution with AR Racking's adjustable pallet racking that achieved an added storage capacity for 13,604 UK pallets. It is a storage system that will provide the warehouse with great agility in loading and unloading operations
, with direct and immediate access to the goods. A solution perfectly adapted to the increase in demand for consumer goods and the demand on delivery times.
Waitrose is owned by the John Lewis Partnership retail group, the largest example of an employee-owned business in the UK with over 80,000 members. "Our aim is for Waitrose to remain the supermarket chain most valued by the British people and to do that we need a logistics infrastructure that allows us to hold more stock of products that can be delivered in less time. We knew that AR Racking would meet their promises on this strategic extension", explains Lawrence Ireson, Project Manager of the John Lewis Partnership.
"This is a project that is tailored to the client's needs and characteristics. The racks have a paint finish in Waitrose's corporate green colour," says Mike Smyth, UK Key Account Manager at AR Racking. "We have strictly adhered to the delivery and installation schedules agreed with Waitrose, whose standards are exacting," adds Jim Albans, AR Racking's UK Project Manager.
AR Racking, based in Maidenhead, has a well-established presence in the UK thanks to a service tailored to customers' needs and the ability to deliver large projects to tight deadlines.
About AR Racking:
AR Racking is part of the Arania Group, an industrial group of companies with extensive experience and scope, with a multi-sectoral activity based on the transformation of steel that dates back more than 80 years. AR Racking provides the market with a wide range of solutions with high certified quality standards and a comprehensive project management service. AR Racking's industrial storage systems stand out for their innovation, reliability and optimum efficiency.