TRADE FAIRS AND EVENTS / 01-08-2017
GRUPO ARANIA PRESENT AT THE AMM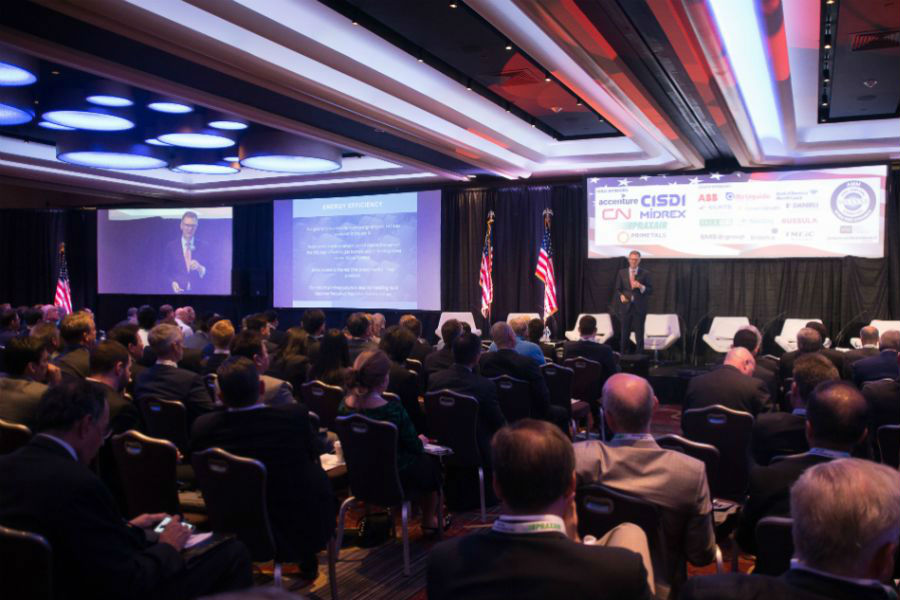 Arania Group present at the AMM, the largest conference of the North American steel industry.
American Metal Markets (AMM) and World Steel Dynamics have been organizing for more than 30 years the most important annual conference of the North American steel industry.
This event brings together 700 executives from more than 400 companies to discuss in depth the opportunities of the steel industry worldwide and provides an opportunity to network.
In such a complicated time for the steel industry, where it must constantly face challenges, companies need to adapt strategies and keep abreast of the problems affecting the steel markets in order to remain competitive.
Grupo Arania, one of the European referents in the field of steel transformation, did not want to miss the opportunity to be present at this event. Carmelo Bilbao, CEO of Grupo Arania, and Marc Bosch, the group's purchasing manager, attended the meeting in New York last June.
Marc Bosch comments: "We, in Arania Group, could not miss this. This year has been particularly interesting because of the debate on price fluctuations in the international steel market influenced by the investigation under section 232 being made by Donald Trump Government's Commerce Department against steel imports of other origins. Undoubtedly, a border closure could have a disastrous impact on the world steel trade. In a global market, global standards are required"
Arania Group is an industrial organization with more than 75 years of experience in the transformation of steel and a commercial presence in more than 50 countries. With an annual export rate that reaches 80%, at present it has a production capacity of 400,000TN.