TRADE FAIRS AND EVENTS / 06-10-2023
GRUPO ARANIA FACES THE CHALLENGE OF INDUSTRY 5.0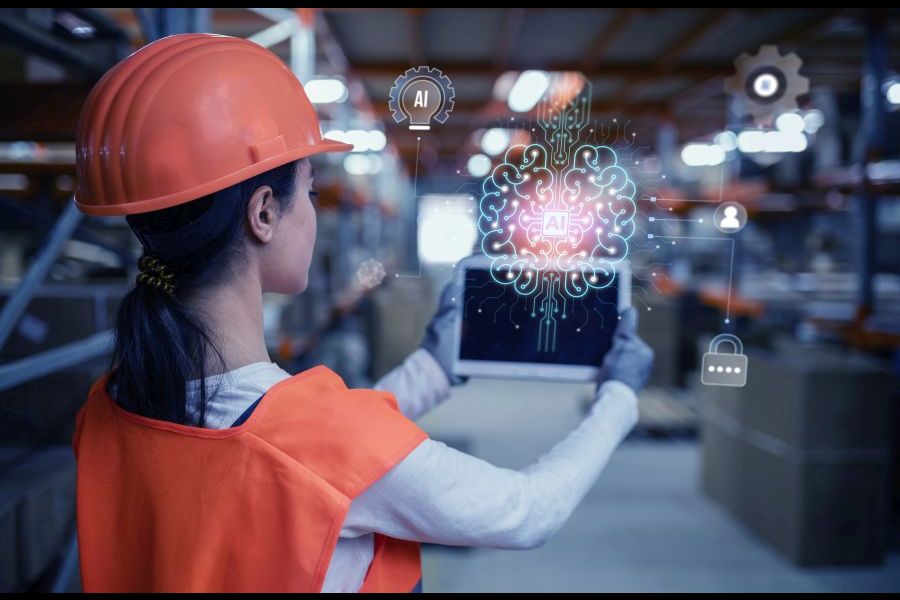 Grupo Arania and the companies that comprise it are fully aligned with Industry 5.0, so it is putting in place the measures and policies necessary to comply with these stringent yet challenging goals.
What is Industry 5.0?
Industry 5.0 is an evolution of Industry 4.0, which was based on the digitisation, automation and interconnection of production processes.
Industry 5.0 seeks to integrate the human factor into production, creating a safer work environment that is more flexible and collaborative, making use of new technologies (such as artificial intelligence, the Internet of things, the collaborative robotics, augmented and virtual reality, big data and cloud computing) to create social and economic value.
Its mainstays are the collaboration between people and machines, the personalisation of products and services, the circular economy and resilience in the event of changes and crises. Based on these, goals are set toimprove the quality of life of workers, reduce the environmental impact of production, increase competitiveness and innovation, and satisfy consumer needs and preferences.
Which benefits for companies and society are targeted by Industry 5.0?
Improving the efficiency and quality of products and services, adapting them to customer needs and preferences.
Reducing the consumption of natural resources and greenhouse gas emissions, contributing to environmental protection.
Promoting innovation and competitiveness, creating new business models and job opportunities.
Boosting human development, increasing worker satisfaction and welfare, as well as their abilities and skills.
What challenges and risks does Industry 5.0 consider?
Ensuring cybersecurity and personal and business data protection against possible attacks or information leaks.
Guaranteeing ethics and social responsibility, respecting human and occupational rights, as well as cultural and moral values.
Facilitating training and ongoing education, so personnel can acquire the necessary skills to adapt to technological change.
Promoting inclusion and equality, avoiding the digital and social gap between countries and regions.
Grupo Arania is implementing various lines of work that position it positively within Industry 5.0
Forming part of Basque ecosystem of artificial intelligence as a member of the BAIC (Basque Artificial Intelligence Center) since 2022.
Implementing an innovative automatic logistics warehouse at the Arania plant based on AI and artificial vision techniques.
Participating in the 1st Basque Datathon 2023 with the project "Predicting consumption and Energy efficiency" using regression techniques and Machine Learning.
In October, Grupo Arania will be present as a Gold Sponsor at the most important meeting in the steel sector, Steel Tech, where the leading topics will be sustainability, collaborative platforms and the resilience of the industry.