TRADE FAIRS AND EVENTS / 01-07-2019
DIY 2019: "DESIGNING THE FUTURE TOGETHER"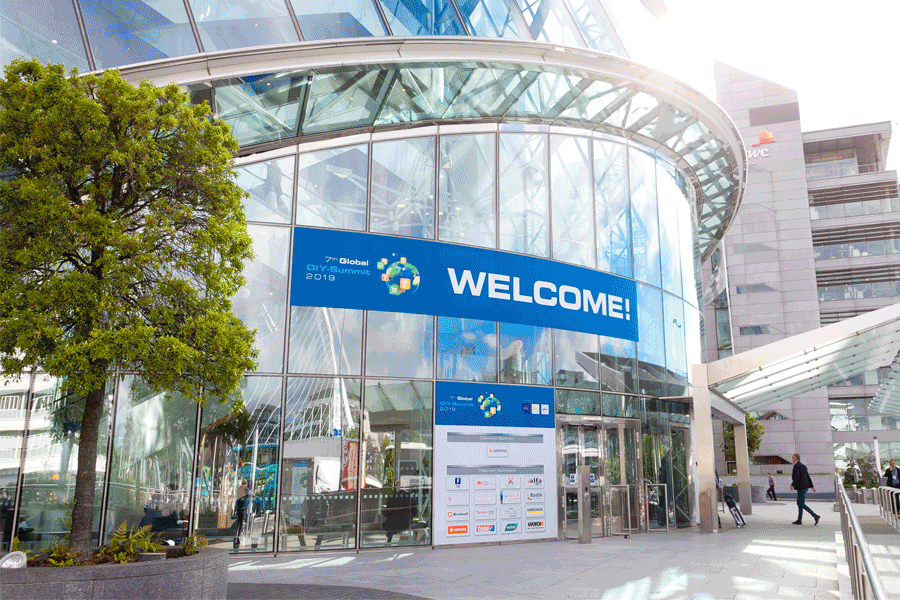 We just returned from the World DIY Congress: DIY Summit. The most important event in the sector at the level of networking and business strategy. This year, approximately 1,000 people from 55 countries participated, including more than 300 of the main retail chains in our sector from around the world. 30% of the audience were precisely DIY chains, while suppliers are still the most important part of attendees: approx. 60% were manufacturers. The remaining 10% consisted of consultants, fairs organizations, universities, etc.
The DIY World Summit began with a "Get Together" in Ireland's number one tourist attraction, the Guinness Store House. It turned to be an excellent networking event to start the summit.
This year's motto was 'DIY Evolution - Designing the Future Together'. The speakers gave outstanding presentations on innovation, digital platforms as new business models around the world, how to prepare their team to adopt the digital transformation, Asia as a new world leader in innovation, political and economic forecasts, DIY logistics and a global vision on the DIY stores around the world. The general perception of the world economy was positive, and most speakers predicted more innovation and growth in the coming years.
In keeping with our slogan, "Leading innovation", at AR Shelving we have presented the latest news to all the attendees.
On the one hand, the launch of our new catalog totally different and adapted to the way of thinking and searching of the current user, with a renewed and fresh image. Where different uses: home, garage, trade and industry, give way to our entire range. A new way of presenting our products, starting by exploring the different needs in order to reach the infinite solutions.
On the other hand, product innovation could not be left behind. This year, we highlight our new range "garage45" among which we can find the new "AR CORNER". The perfect shelf to optimize every corner of your garage or storage room.
In addition to having the opportunity to present all these innovations, we were able to attend several talks by great speakers who managed to create awareness in us about the speed of evolution, especially digital, where old business models are falling behind. Without a doubt, a reality to which we can not turn our backs.
This year's motto was "Designing the Future Together", what will the 2020 fair bring us?
See you in Amsterdam.