TRADE FAIRS AND EVENTS / 07-10-2022
EISENWARENMESSE AGAIN, AFTER A FOUR-AND-A-HALF-YEAR ABSENCE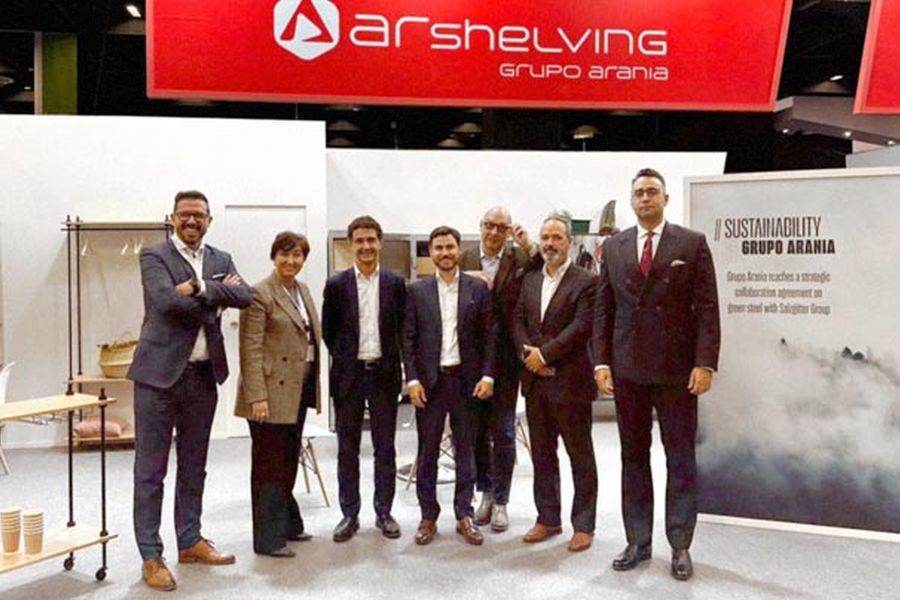 Again, the Cologne hardware trade fair, Eisenwarenmesse.
The Cologne hardware trade fair, Eisenwarenmesse, was held again after a four-and-a-half-year absence due to the pandemic.
This year, some 1,400 exhibitors from 50 countries attended, with more than 70 percent of the visitors coming from outside Germany.
We asked our sales manager, Iñaki Bringas, what sensations and trends we could highlight from the fair.
What is the general feedback of the fair?
In general, we can say that the overall figures of the fair are much lower than in 2018. The number of exhibitors and visitors has been reduced by almost 50%. However, for AR Shelving these numbers are not representative. We rate the fair very positively, even better than in previous years.
Why? The quality of the visits, and the time that buyers have been able to spend with us has been higher.
After all, the main players in the sector were not only there, but also had fewer distractions and more interest in developing new concepts with us in order to recover sales figures in 2023. The only way to overcome a consumer crisis is with innovation.
What is the current market situation?
As I said before, there is a generalized drop in sales of consumer products.
The 2 years after the pandemic, the home improvement sector experienced a strong increase in sales due to the increased time our customers spent in their homes, now, due to high inflation, increased leisure consumption, rising interest rates, and general fear of the war in Ukraine, the number of transactions has been highly reduced.
We could say that, depending on the country, the drop in transactional sales varies between 10% and 30%. Only high inflation is preventing the sales figure in constant currency from being in the red for the time being.
All this means that the year 2023 looks very uncertain. Distribution is currently facing a level of inventories never seen before, which in some cases reaches up to 8 months of stock. This is due to the delay in world maritime transit in Asian imports, especially important in the garden season, together with the fall in demand already mentioned.
And how does the year look for AR Shelving?
Despite the market difficulties, AR Shelving is in a privileged situation.
We are fortunate to have the broadest and most diversified distribution network in our sector. We are present in 40 countries, and we are also greatly diversifying our dependence on European countries.
We are currently developing the American market enormously, which currently represents 20% of our turnover, and in the next few years we expect it to reach 50%.
In addition, we are launching four new product ranges, which offer our customers complete solutions.
Therefore, even though demand is decreasing, AR Shelving will continue to grow in 2023 by attracting new distributors and launching new concepts.
Any trends to highlight from the event?
In general, I would highlight a market trend: The global need to diversify the supply sources and pool of suppliers.
Distribution has realized that it can no longer rely so heavily on Chinese supply.
As a result, the vast majority of European retailers are trying to diversify their purchases. In some cases we can speak of relocating manufacturing to European soil, in others of looking for new low-cost markets such as India, Turkey or Mexico.
On the other hand, American companies are looking to Europe as a source of supply for value-added products, which they had never considered before.
All this represents a great opportunity for the future for a company like AR Shelving, with a high degree of investment in production capacity and automation in recent years. All this makes us the perfect partner for the long term, with guaranteed supply and high competitiveness.